Greetings!
With the weather turning cooler and the holidays quickly approaching, it is easy for students to get distracted and for grades to suffer. In this month's newsletter we have some great ideas for keeping kids focused academically and for having fun!
The First Report Card of the Year

...and how to handle it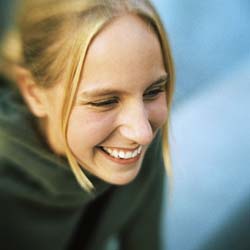 Whether your child's report card reflects your expectations or shocks you, how you handle it is very important. Beyond the grades, other important information on the report card are the number of days absent and tardy, a note from the teacher(s) summarizing your child's progress to date, and any requests by the teacher or parent for a conference.
Lisa Huffman of Ball State University offers some great tips for handling report cards:
Source... Newswise.com
When should my child take the SAT for the First time?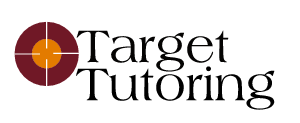 You know that your child wants to go to college, but how do you help to guide him or her towards that goal?

One necessary step on the path to college is the achievement test.

Students may choose to take the SAT, the ACT, or both.

The SAT and ACT are very different types of assessments; study the web sites to help you determine which test might be better for you and to help you make important decisions about your college search.

The purpose of the SAT test is simple in theory...it tests each student's skills in three main areas (Math, Critical Reading, and Writing). But knowing when the best time to take the test is, and how best to prepare for it, is a little more complicated.

Our SAT expert at Advanced Learners is Victoria Kearney. Victoria is highly knowledgeable about the test itself, when to take it, and how to help your student get the best possible scores. She recommends that high school juniors plan to take the test for the first time in March (after the winter holidays, but before Spring Break). This allows enough time for a complete assessment of missing skills to determine where the student needs the most help AND still allows enough time for the student to re-test another two times before submitting scores to prospective colleges. She also suggests that students focus on just one section of the test at a time for optimal results.

To learn more about our exclusive approach to the SAT, you may reach Victoria at 866-358-8867. Please call or email us your questions, we can help take the guesswork out of the SAT with sound advice and proven results.
College Highlight - Ivy League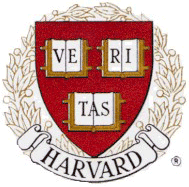 Harvard University, Cambridge Massachusetts
Harvard University, which celebrated its 350th anniversary in 1986, is the oldest institution of higher learning in the United States. Founded 16 years after the arrival of the Pilgrims at Plymouth, the University has grown from nine students with a single master to an enrollment of more than 18,000 degree candidates, including undergraduates and students in 10 principal academic units.
Harvard does not have clearly defined, required minimum scores; however, the majority of students admitted to the College represent a range of scores from roughly 600 to 800 on each section of the SAT Reasoning Test as well as on the SAT Subject Tests. We regard test results as helpful indicators of academic ability and achievement when considered thoughtfully among many other factors.
College Highlight - State School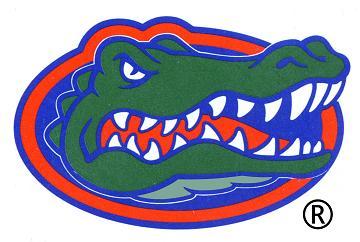 University of Florida, Gainesville, Florida
Florida's largest university - and the nation's fourth-largest - traces its beginnings to a small seminary in 1853.
Enrolling approximately 50,000 students annually, UF is home to 16 colleges and more than 150 research centers and institutes.
Since 1985, UF has been a member of the Association of American Universities, the prestigious higher-education organization comprised of the top 62 public and private institutions in North America.
Admission Rates by SAT Scores
Critical Reading and Math Sections Only (1600 scale)
As I turn my thoughts towards Thanksgiving, I am grateful for the opportunities I have every day to enrich the lives of students across this great nation. Thank you for entrusting your children to us.

Sincerely,

Victoria Kearney
Advanced Learners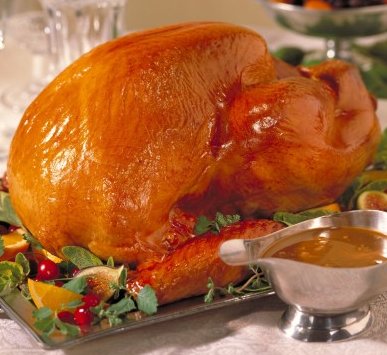 Turkey Math
Check out the great math activity printables for FREE!
These are quick and fun; use them in the car, at the kitchen counter, or as a distraction while kids wait for the turkey!
Start a new tradition:
Guess How Big Our Turkey Is!
Record the actual weight of the turkey (before removing wrapper), then allow children to record each guest's estimated weight of the turkey, the closest guess wins a prize!
Celebrate Children's Book Week November 12-18!
Since 1919, educators, librarians, booksellers, and families have celebrated Children's Book Week during the week before Thanksgiving.


Suggestions by Age
K-2
SILLY TILLY'S THANKSGIVING DINNER
Hoban, Lillian
Forgetful Silly Tilly Mole nearly succeeds in ruining her Thanksgiving dinner, but her animal friends come to the rescue with tasty treats.
3-5
SLUMPS, GRUNTS, AND SNICKERDOODLES; WHAT COLONIAL AMERICA ATE AND WHY
Perl, Lila
Examines the diets and culinary innovations of the American colonists and gives thirteen colonial recipes, including succotash, snickerdoodles, and spoon bread.
6-8
STRANDED AT PLIMOTH PLANTATION, 1626
Bowen, Gary
After his ship crashes on the New England shore, 13-year-old Christopher begins an illustrated journal, describing the details of Puritan life at Plimoth Plantation.
Let the Kids Make It!
Perfect Pumpkin Pie
5 Stars
| | |
| --- | --- |
| PREP TIME | 15 Min |
| COOK TIME | 55 Min |
| READY IN | 1 Hr 10 Min |
Original recipe yield: 9 inch pie
1 (15 ounce) can pumpkin
1 (14 ounce) can EAGLE BRAND® Sweetened Condensed Milk (NOT evaporated milk)
2 eggs
1 teaspoon ground cinnamon
1/2 teaspoon ground ginger
1/2 teaspoon ground nutmeg
1/2 teaspoon salt
1 (9 inch) unbaked pie crust
DIRECTIONS
Preheat oven to 425 degrees F. Whisk pumpkin, EAGLE BRAND®, eggs, spices and salt in medium bowl until smooth. Pour into crust. Bake 15 minutes.
Reduce oven temperature to 350 degrees F and continue baking 35 to 40 minutes or until knife inserted 1 inch from crust comes out clean. Cool. Garnish as desired. Store leftovers covered in refrigerator.